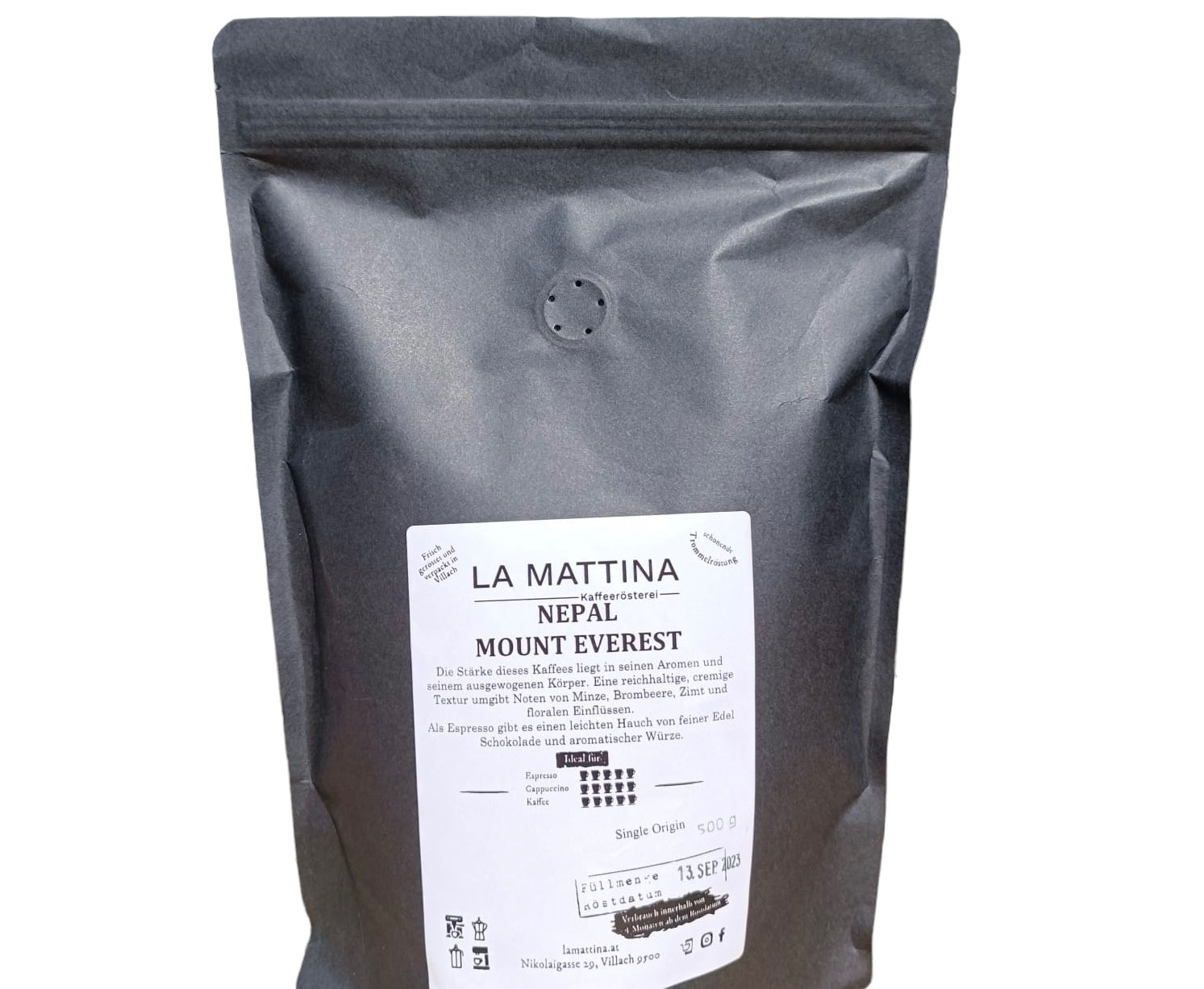 Panama Black Mountain NEW
Free shipping on orders over €50
---
cupping profile
The strength of this coffee lies in its balanced aromas and body. A rich and creamy texture surrounds notes of almond, chocolate
and peach, with floral and caramel notes at the end of the cup.
Producer Pedro Rodriguez Escribano
Altitude 1350 - 1500 m
Surroundings Volcanic
Species Arabica
Variety Red Catuai, Red Caturra
Harvest time December to March
Type of harvest Manual
Procedure Fully washed
Drying African beds
Shade centenary trees

This coffee is grown on the Baru Black Mountain farm in the province of Chiriqui at an altitude of between 1,350 and 1,500 meters. It benefits from ideal production conditions, both in terms of environment and climate. The cherries are grown on mineral-rich volcanic soils in natural shade, selectively hand-picked and dried by drying on African beds in an oven. An innovative preparation technique that gives this balanced and aromatically complex coffee its characteristic sweetness.
BARU BLACK MOUNTAIN
Black Mountain Baru is located in northern Panama, in the province of Chiriqui and near La Amistad International Park, a UNESCO World Heritage Site. At 3,800 meters above sea level, Baru Volcano towers over the national park and is the highest point in the country. The farm is named after the region's very dark volcanic soil. It lies west of the volcano at an elevation of between 1,350 and 1,500 meters, halfway between the towns of Volcan and Rio Sereno. It is an ideal environment for growing coffee. In addition to the mineral-rich soil, the streams and the centuries-old trees that provide natural shade, there are perfect climatic conditions here that optimize production.
Baru Black Mountain Farm is not only committed to environmentally friendly farming practices, such as using stream water to wash the harvested cherries, but also respects its workers, who receive medical and educational support for their families.
Our Agricultural Engineer, Marjorie Canjura, who helps our growers improve the quality of their coffees, visited Baru Black Mountain Plantation in 2017. Their goal was to help growers experiment with natural processes and honey that had never been used on the farm before.
The history of the coffee farmers
Pedro Rodriguez Escribano
After selling his business in Spain, he moved to Panama where he bought a cattle and coffee farm. Originally he wanted to make a living from beef production, but then his daughter met her future husband, a German coffee lover, who encouraged him to expand his coffee business.
For the past 10 years, Pedro has worked hard on his coffee farm, constantly improving his production techniques. He has also diversified his varieties so that today he can produce coffees of a particularly high quality.
Panama Black Mountain NEW